Gerry Pond Appointed to the Order of Canada
Today, our co-founder, Gerry Pond, was appointed to the Order of Canada by Her Excellency The Right Honourable Julie Payette at the Investiture Ceremony at Rideau Hall.
Here is his Citation:
Gerald Pond, C.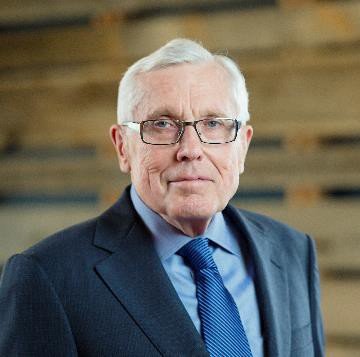 M., O.N.B.
Rothesay, New Brunswick
For more than 45 years, Gerald Pond has been a champion of entrepreneurship in the information and communications technology sector. As president of NBTel during a period of significant deregulation, he maintained the strength of the company through innovative customer service, ultimately making New Brunswick a leader in this field. His guidance and strategic counsel have aided numerous start-ups in Atlantic Canada to become success stories. As co-founder and chair of the Pond-Deshpande Centre at the University of New Brunswick, he tirelessly encourages emerging entrepreneurs and innovators to create sustainable, scalable enterprises.
About Our Blog
Check out the latest programs, articles and news items about or authored by the Pond-Deshpande Centre for Innovation and Entrepreneurship. It's our goal to keep you up to date on the latest ideas and conversations in the global entrepreneurial ecosystem. If you have an idea for a blogpost, don't hesitate to contact us at innovate@unb.ca.
---